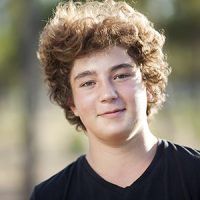 I believe the distinction between mild rebelliousness and disrespect has to be drawn very clearly. But, as a parent, how do you know for sure if your child's behavior has crossed the line and become truly disrespectful? And what should you do when they cross the line?
When a child is being rude or complaining that something isn't fair, ask yourself: "Is my child expressing general frustration about the injustices or challenges of life, or is he being deliberately hurtful, condescending or abusive?"
I look at it this way: when your child rolls his eyes and stomps up the stairs, it's fairly harmless. It's very different from him saying, "You're a jerk. You can't make me. I don't care what the rules are, I'm not doing it!"
Make no mistake, there is a distinction between eye-rolling and you ...
Read more