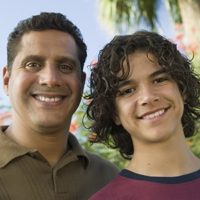 You'd do anything for your child, but you feel guilty about admitting the truth, even to yourself. The truth is, sometimes you don't like him very much. It's a secret that many parents of acting-out kids share but rarely confess to anyone. James Lehman explains how dealing with a difficult child can take its toll on the parent-child relationship, and he gives you some practical advice on how to handle it.
-Empowering Parents Editor
When parents say they don't like their child, I think that dislike almost always stems from their child's inappropriate behavior. These parents are understandably frustrated because they're tired of the constant backtalk, yelling and arguing. Or they might not like the way their child treats them, their siblings, or their teachers at school. And personally, I can ...
Read more