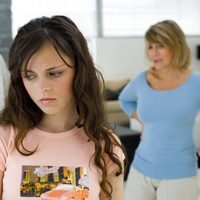 Sneaky behavior and lying are some of the hardest issues for parents to deal with. When your child lies and sneaks around, it can feel like a betrayal and begins to feel like a moral issue. You start to question their character. You may start to dislike your child.
These are the times when parents need to be able to step back, focus on the behavior, and not take it personally. Lying and sneaky behavior is not okay, but it doesn't make your child a bad person. Instead, it means your child has a behavior problem that needs to be addressed.
Let's face it—many of us were guilty of some type of sneaking around when we were younger. We may have stolen cigarettes from our parents. Perhaps we lied about where we were going or who we were going to be w ...
Read more