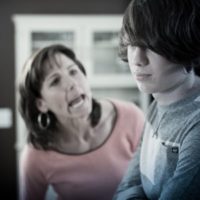 Our kids have the uncanny ability to get under our skin and bring out the very worst in us. I can lose my temper and yell at my kids in a way that I would never do with a child who was not my own. Indeed, we often treat our loved ones the worst.
Here's the truth: feeling angry is a fact of life and we can't stop that. But, we can take steps to control how we react to our anger. We can get angry without losing our temper, and when we can do that, our parenting becomes much more effective.
In other words, we will do a better job of getting our kids to behave appropriately if we can control our tempers. And, in the process, we will feel better too.
Below are 8 steps you can begin to take today that will help you remain calm and parent effectively when anger overcomes you. You and your child will be better for it.
Step 1: Recognize Your Triggers
Understanding our triggers as adults i ...
Read more