THREE KEY PRIORITIES TO MAKING MARRIAGE #1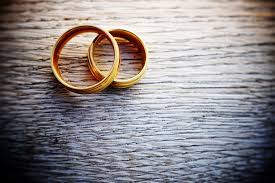 A friend of mine and I were recently talking about her priorities in life and where her marriage fell on the spectrum of importance. Similar to what I hear everyday, she said she has been extremely busy and just doesn't have time for her marriage, but she wants it saved without putting in the work to save it. She has two young sons who she absolutely adores. She works full-time hours for part-time pay. She loves to exercise and eat well. She's very involved in church activities. All of these are good things, but unfortunately her marriage has fallen well below all of these other things on her list. Healthy marriages have the trait of top priority. Every marriage needs certain things to make it a top priority - even when we don't feel like putting it at the top. These three characteristics need to be at the top of every marriage:
1. Observe
By studying what your spouse needs, you step outside of your selfishness and your own interests, and look to meet their needs (Philippians 2:4-5). When you learn your spouse's needs, you must do something different to meet those needs. It takes time, effort, and a lot of potential trial and error to meet those needs, but it all starts from watching and listening closely to what they need and how they need it. For example, my wife really likes a clean kitchen sink. In the first few years of our marriage it took me a little while to observe that this was a big deal to my wife, but I've since learned that when I make an effort to keep the sink clean she feels loved and appreciated.
2. Reveal
In my last post (see it here), I discussed the importance of keeping your spouse informed of your daily schedule. There is a weight lifted off your shoulders when you freely give your spouse information about what you are thinking and feeling (emotional challenges you had throughout the day and how you handled them, tough parenting tasks you need to tackle together, discussing how each of you are going to address particular relatives at the summer family reunion, etc.). To reveal your heart and mind and to respond to your spouse's heart and mind each day will strengthen and encourage your marriage union together.
3. Let Go
Maybe you've heard it or said it yourself, but you can't change your spouse, you can only accept who they are and change your response to them. You can influence, encourage, hope, and pray for them to change, but you can't force change upon anyone (I've even experimented in trying to change habits of my four year old daughter - it failed miserably). Learning how to - and when to - let go is one of the most crucial skills everyone in any relationship needs to practice. Picking and choosing battles, measuring the pros and cons, and developing strategic plans are good to practice too, but even more important than those things, I'd encourage you to practice the freedom of letting go of the things you cannot change.
Keeping these top priorities in mind as you navigate through an "extremely busy" week can help your marriage thrive.
How has your marriage thrived as a result of implementing these priorities?