SIMPLE ENCOURAGEMENT OF LOVE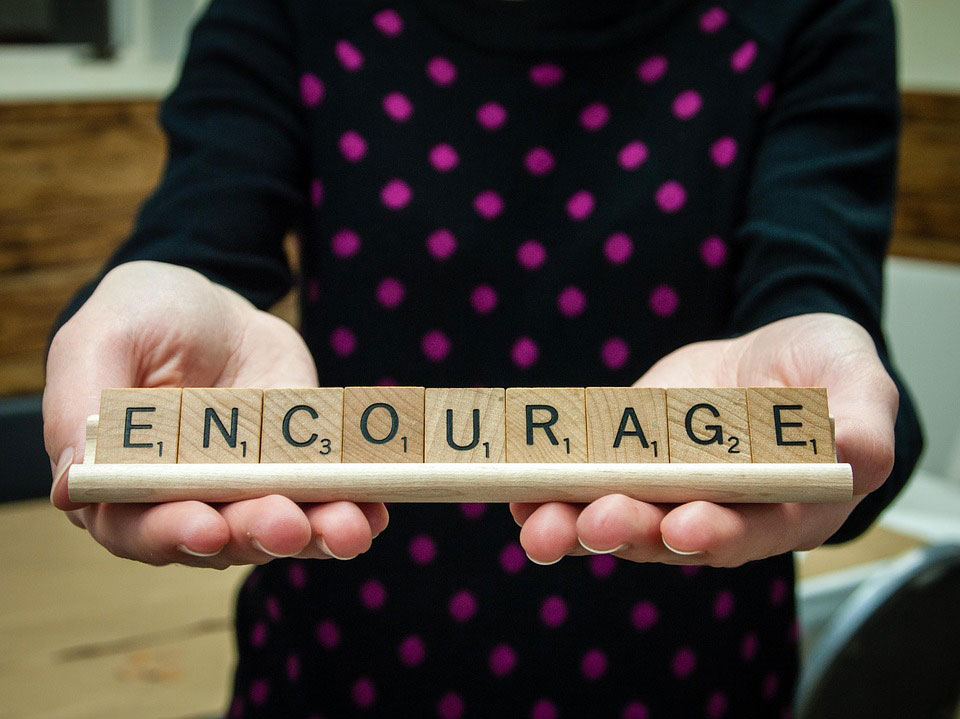 Several years ago, a good friend of mine told me that he and his wife were having a hard time connecting because of their busy schedules. She woke up and went to work around 5am, he woke up and went to work around 9am. She got home around 4pm, he got home around 8pm. They didn't talk much because most nights she was fast asleep on the couch. They continued through this cycle for several months without having many meaningful conversations and certainly without seeing much of each other. Things began to change when my friend began writing encouraging notes to his wife with a dry erase marker on their bathroom mirror each night. She would wake up early to find another new note that he thoughtfully wrote. She would respond so that when he would get home, he could read her thoughtful encouragement. Although not the most ideal solution, this couple found a way to encourage each other during this particular season of their life together.
Love has many definitions. The often quoted love chapter in the Bible (1 Corinthians 13) speaks truth about how we are to love one another. Although this section of scripture isn't necessarily referring to love in the marriage context, it can be applied just as well. Verse seven states:
"[Love] always protects, always trusts, always hopes, always perseveres."
Today, we don't have a great track record of seeing love displayed this way. Of all the relationships we see in our community, our churches, our neighbors, and our families, we probably don't observe many of them protecting, trusting, hoping, and persevering through to the end. Simply displaying loving encouragement to your spouse on a daily basis can be a "perseverance protection policy" for your marriage. Start doing something small for your spouse every day. Give your spouse a simple encouragement of love. Don't do it because they deserve it, but do it because you married them. Perhaps you can start by writing them an encouraging note with a dry erase marker before going off to work.