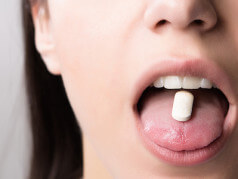 There were so many titles I wants to add to this post, Addicted?, Dependent?, OCD?, Compulsion? But I'll leave it with what's there. According to many of the studies I read recently, like this one found in Addiction Center website), The difference between addiction and dependence can be difficult to understand. Some organizations have different definitions, use the words interchangeably or even abandon both terms altogether. ("Substance use disorder" is a preferred term in the scientific community.) Because of this lack of consistency, some ground rules can help differentiate between the two terms.
When people use the term "dependence," they are usually referring to a physical dependence on a substance. Dependence is characterized by the symptoms of tolerance and withdrawal. While it is possible to have a physical dependence without being addicted, addiction is usually right around the corner.
Addiction is marked by a change in behavior caused by the biochemical changes in the brain after continued substance abuse. Substance use becomes the main priority of the addict, regardless of the harm they may cause to themselves or others. An addiction causes people to act irrationally when they don't have the substance they are addicted to in their system.
After reading their descriptions and definitions I'm still left confused. The terms seem interchangeable. So, do they use them that way for reports to support the medical need for the drugs? Are we addicts or dependent? I'm not sure.
My feeling is that taking medication, like many other things that we do every day, becomes a habit it's part of our routines. Brushing your teeth, combing your hair, etc. And for some with OCD, they do it many, many times over and over.
Which leads to this question: If by definition of addiction and dependence are used interchangeably, it also leads me think that OCD is also a type of addiction or dependence since a person with OCD can help their compulsion, they have to do it or something bad will happen, then isn't "hoarding" also in the same category? Along with other things people do because they have done them so long, they can't quit. Like smoking, alcohol, masturbation, etc. these things become ritualistic, sometimes to the point that people can't stop themselves.
We have become a dependent generation, we put things before God, family, jobs and other things we need to live. Dependency belongs to God, if you have difficulty with that statement go to God's word - https://www.openbible.info/topics/dependence and read for yourself. We have become a nation that is LAZY!! Fast food, order online, don't feel like going out? Order delivery to your door, have someone shop for you, and deliver it to your door!! But people who have agoraphobia (the fear of going outside), are the ones who need help? We are becoming the very things we fear!!!!
I'd like to hear your thoughts