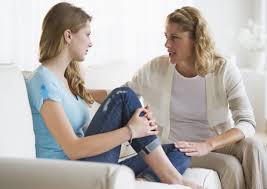 By Debbie Pincus, MS LMHC
You and your teen: two different worlds, two different perspectives—and a giant disconnect that can make communicating frustrating. As a therapist and the mother of three teenagers myself, I know firsthand that the more you push your kids, the more they get defensive and dig in their heels. They become reactive in the form of explosiveness or shutting down and ignoring you.
When they are not exploding, they are thinking the following: "My parents don't have a clue, so what's the point of trying to explain myself? I'll just tune them out."
Clamming up or exploding are both ways your teenagers attempt to manage their stress and defend themselves. In fact, these may be the only ways your teen knows how to communicate when things get intense—which of course only causes more conflict.
Here are 5 secrets that I've foun ...
Read more