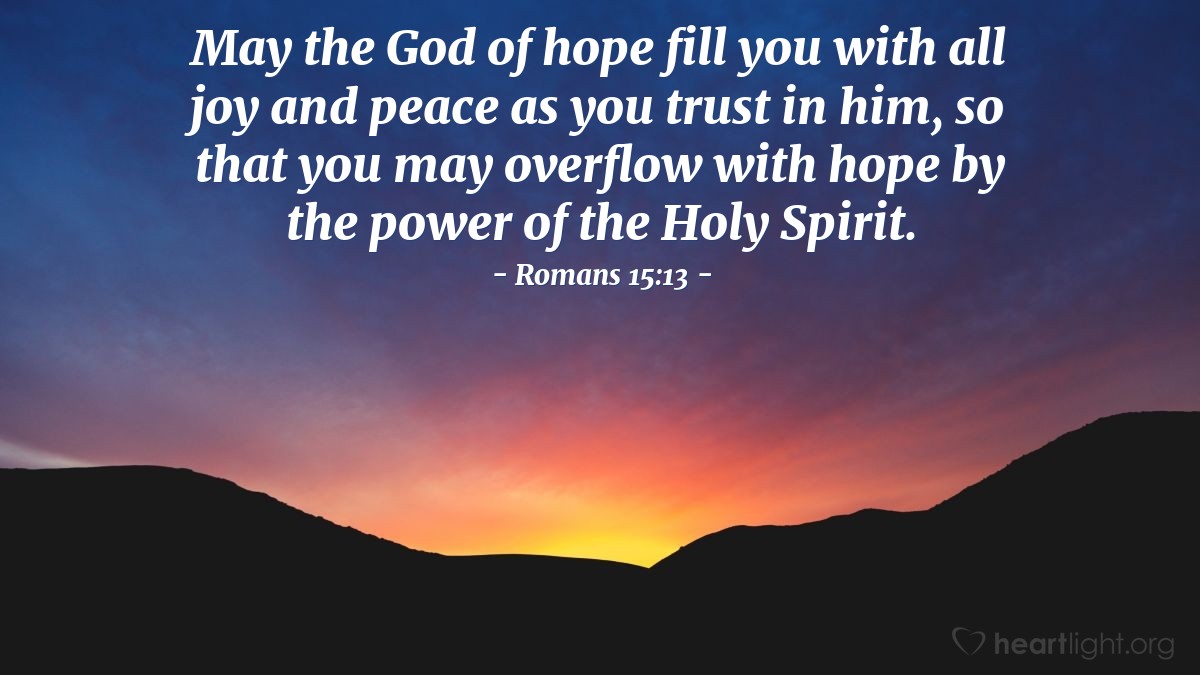 Bible Verses
Romans 15:13 Now the God of hope fill you with all joy and peace in believing, that you may abound in hope in the power of the Holy Spirit. Romans 14:17 For the kingdom of God is not eating and drinking, but righteousness and peace and joy in the Holy Spirit.
Consider this:
The Bible shows us that God has ordained for every Christian a life that is filled with joy. This life is completely at peace, has no barriers in its fellowship with God, and is not contrary to His will in any way. The life that God has prepared for a Christian is one that does not thirst after the world. It walks apart from sin and is victorious over sin. It is holy, powerful, and victorious. It knows the will of God and fellowships with God without interruption. This is the life that God has ordained in the Scripture for a Christian.
God has ordained a life that is hidden with Christ in God. What can touch this life? What can affect or shake this life? Just as Christ is unshakable, we also are unshakable. Just as He is transcendent over all thing, we also are transcendent over all things. Our standing before God is the same as Christ's standing before God. We should never consider that we are destined for weakness and failure. There is no room for such a thought for a Christian in the Bible. Colossians 3:4 says, Christ our life. Christ is far above everything. Hallelujah! This is the life of Christ!